PRINCIPALS


STEPHEN MATTHEWS
Principal
| ABOUT |
Stephen Matthews is an accomplished civil and criminal trial attorney. He has served Spokane County as Deputy Prosecuting Attorney and Chief Criminal Deputy Prosecutor.

His most notable prosecution was against serial rapist Fred Harlan Coe who is known as the "South Hill Rapist." Steve joined our firm in 1995. His practice focuses on all types of litigation with an emphasis in personal injury and employment matters, including workers compensation, disability issues, non-compete agreements, discrimination and sexual and other forms of harassment. He also has extensive experience in professional licensing cases and administrative law. Although his experience is heavily focused on litigation and trial work, Mr. Matthews describes his personal objective as an attorney to be service oriented, "I just want to help my clients with whatever they need."

His master's degree in Public Policy Studies and law degree were conferred by Brigham Young University. Steve is married with three sons and four grandchildren.
READ MORE
| PRACTICE AREAS |
Litigation
Workers Compensation
Employment Issues
Discrimination
Sexual Harassment
Will and Trust Disputes
Business Disputes
SM@SPOKELAW.COM
ROBB E. GRANGROTH
Principal
| ABOUT |
Robb Grangroth's practice is primarily focused in areas of probate and estate planning, taxation, business contracts, business formation and corporate management, as well as all aspects of real estate matters including boundary disputes and easements. He is an experienced trial lawyer frequently assisting his clients in the areas of probate litigation, Will contests, insurance disputes, as well as many other various civil litigation matters. Robb's goals as an attorney are to provide assistance and advice through all stages of life, both personal and professional, and to achieve the best possible results for his clients. Robb attended the University of Utah where he obtained his Bachelor's Degree in Sociology with an emphasis in Criminal Justice. He earned his Juris Doctorate degree from Gonzaga University in 2000, receiving a CALI Award in Estate Planning for ranking highest amongst his peers. From Gonzaga University, Robb went on to the University of Washington where he obtained his postgraduate Master of Laws degree in Taxation, graduating in 2001.

Robb began his career providing Tax Law support for 110 Tax Preparation Offices. In 2005, he opened his own private law practice here in Spokane and eventually joined Phillabaum, Ledlin, Matthews & Sheldon in 2016.

Robb was born and raised in Salt Lake City, Utah, but has lived Washington over twenty years. While attending law school at Gonzaga, he met his wife – the love of his life and a Spokane native – Mary. Together, they have two very active sons. During their leisure time, the family loves exploring the outdoors and the surrounding areas of the Pacific Northwest, frequently hiking, biking, camping, fishing, downhill skiing, and backpacking the nature trails in and around our beautiful state.
READ MORE
| PRACTICE AREAS |
Probate
Probate Litigation
Will Contest
Estate Planning
Business Contracts
Business Formation
Corporation Management
Civil Litigation
Insurance Disputes
Boundary Disputes
Easements
Taxation

ROBB@SPOKELAW.COM
BENJAMIN D. PHILLABAUM
Principal
| ABOUT |
Ben Phillabaum was born and raised in eastern Washington. He received his BA from Washington State University in 2001. After working as a Commercial Lender at various banking institutions, Ben studied under and successfully completed the Washington State APR 6 Law Clerk Program. As a Partner with Phillabaum, Ledlin, Matthews & Sheldon, Ben's practice now specializes in consumer and commercial collections, as well as business formation, real estate, contracts, estate planning, and probate.

Ben is a Spokane resident and active member in our community. He has served on the Law Clerk Board for four years and has been Chair of the Board for the last two. Ben is also a member of the Spokane Estate Planning Council and Rotary Club. He is licensed in both Washington and Idaho and practices in all counties and jurisdictional levels within them. Additionally, Ben has been admitted to practice in the Kalispel and Coeur d'Alene Tribal Courts.

READ MORE
| PRACTICE AREAS |
Commercial Collections
Secured Collections
Foreclosure
Unlawful Detainer
Corporate Organization
Estate Planning
Probate

BEN@SPOKELAW.COM
WINSTON MATTHEWS
Principal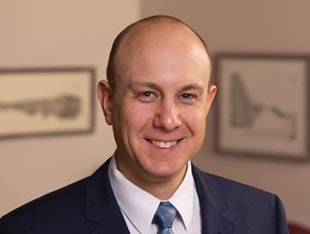 | ABOUT |
Winston Matthews was born and raised in Spokane and graduated from Ferris High School. He received his BA in English from Brigham Young University in 2006. Winston then joined the firm to study under the Washington State Law Clerk program. He completed the program in June 2010 and subsequently sat for the Washington State Bar in July 2010. He was admitted to practice law in October 2010. He is also admitted to practice in the Federal courts.

Winston has assisted clients in negotiating creditor and judgment creditor settlements and has experience in dealing with large, complex litigation cases.

Winston is bi-lingual, speaking both English and Spanish. His hobbies are running, wood working, and cabinetry.
READ MORE
| PRACTICE AREAS |
Employment Law
Probate and Probate Litigation
Whistle Blower Actions
Personal Injury
Contract Disputes
Real Property
Residential and Commercial Leases
Timber Trespass
Family Law Complex Asset Litigation

WINSTON@SPOKELAW.COM
ASSOCIATES


DOUGLAS DICK
Associate
| ABOUT |
Since joining the firm in 2013, Douglas has worked to assist clients in both Washington and Idaho. With experience in a number of practice areas Douglas has the ability to look at the multiple angles of a case and his clients' needs. With experience in both trial and appellate courts, he is able to help clients through their entire case. His goal is to keep up to date on multiple areas of the law in order to be able to assist clients in all of their legal needs.

Douglas is admitted to practice law in Washington and Idaho, in both State and Federal courts. He previously worked for the Spokane County Prosecutor's office while receiving his Juris Doctorate degree from Gonzaga University. After experiencing the beauty and community of the Pacific Northwest during law school, Douglas and his wife decided to stay and raise their family here. Douglas enjoys exploring Spokane and surrounding locales with his wife and children.
READ MORE
| PRACTICE AREAS |
Appeals
Bankruptcy
Business Disputes
Civil Litigation
Contract Disputes
Discrimination
Employment Issues
HOA Compliance
Noncompete Agreements
Personal Injury
Sexual Harassment

DOUG@SPOKELAW.COM
OF COUNSEL


IAN LEDLIN
Of Counsel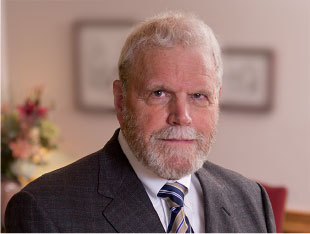 | ABOUT |
Mr. Ledlin has an invaluable bankruptcy background in both creditor and debtor rights. In addition to practicing law with an emphasis on bankruptcy matters for many years, he has served as the Standing Chapter 13 Trustee and as a Panel Chapter 7 Trustee for the U.S. Bankruptcy Court for the Eastern District of Washington.

Mr. Ledlin has served as the president of the Federal Bar Association for the Eastern District of Washington and the Bankruptcy Bar Association for the Eastern District of Washington, and has served as chair of the Executive Committee for the Creditor/Debtor Section of the Washington State Bar Association. He was the first bankruptcy lawyer to serve as a Lawyer Representative to the Ninth Circuit Judicial Conference for the U.S. District Court for the Eastern District of Washington. He has served as a co-chair for the Northwest Bankruptcy Institute, and has been co-chair of the Bankruptcy Bar Association's Annual Bankruptcy Seminar and Retreat since 1994. He is a Fellow of the American College of Bankruptcy.

Mr. Ledlin is a contributor to the Washington State Bar Association Creditor-Debtor Section and Eastern Washington Bankruptcy Bar Association newsletters, and is a speaker at Continuing Legal Education Seminars. He has authored the Chapter on Eastern District of Washington Bankruptcy Court Local Rules for the Washington Lawyers Practice Manual since 2000.

Mr. Ledlin is the recipient of Appreciation Awards from the Bankruptcy Bar and Federal Bar Associations of the Eastern District of Washington, the Bankruptcy Attorney of the Year award from the Spokane County Bar Association, and the Sidney C. Volinn Award of Merit from the Washington State Bar Association, Creditor-Debtor Section.
READ MORE
| PRACTICE AREAS |
Creditor Representation in
Bankruptcy Cases
Bankruptcy Repossessions
Commercial Bankruptcy Recovery
Commercial Law Collections

IAN@SPOKELAW.COM
BRIAN G. HIPPERSON
Of Counsel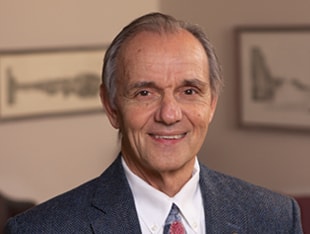 | ABOUT |
Brian G. Hipperson, a Washington State University and Gonzaga University Law School graduate, began his career as a Pullman City Police Officer. From there, he went on to become the Deputy Prosecuting Attorney for Lincoln County. Upon his return to his hometown, Spokane, he transitioned from criminal law to civilian practice. Since 1977, he has been advising and representing individuals and businesses. His litigation experience includes virtually all facets of civil disputes, with a special focus on commercial matters involving small to mid-size businesses, property transactions, estate planning and administration, including related litigation. Brian is a strong believer in giving back to his community. In addition to his many years of service through Spokane Rotary Club North, he does weekly volunteer work at the Union Gospel Mission.
READ MORE
| PRACTICE AREAS |
Estate Planning
Probate Administration
Probate Litigation
Business Contracts
Business Formation
Corporation Management
Commercial Transactions
Contract Disputes
Real Estate
Civil Litigation

BGH@SPOKELAW.COM
D. ROGER REED
Of Counsel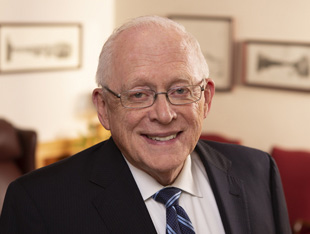 | ABOUT |
Long respected for his well-known expertise in complex business litigation, employment matters, and administrative law, Roger continues to enjoy the highest ranking that is conferred by Martindale-Hubbell, the acknowledged leader in lawyer peer review: AV Preeminent.

A graduate of Washington State University and the University of Washington's School of Law, Roger has served as the Chief of the Washington State Attorney General's Spokane Office, and as a Spokane County Deputy Prosecutor. After serving in those governmental capacities, Roger went into Private Practice, with special emphasis on obtaining successful outcomes for both plaintiffs and defendants in employment matters, trade regulation disputes, breach of contract claims and consumer protection class actions. Roger has tried and won a myriad of trials and appeals.

Of special note is Roger's expertise in Medical and Dental Discipline. Since the early 1980's Roger has continually represented physicians and dentists on issues ranging from reduction and/or removal of Hospital privileges, to investigative and/or disciplinary actions brought by Washington's and Idaho's Disciplinary Boards.

Throughout his career Roger has been active in service to the Profession, including terms as Chair of the Litigation Section of the Washington State Bar Association and its Legislative Committee. Roger is married, with five children and ten grandchildren.
READ MORE
| PRACTICE AREAS |
Commercial Disputes
Employment litigation
Unfair Competition/
Trade Regulation/Anti-Trust
Consumer Protection
Class Actions
Medical & Dental Discipline
Municipal Law
Personal Injury
Appellate Practice

ROGER@SPOKELAW.COM
SHERYL PHILLABAUM
Of Counsel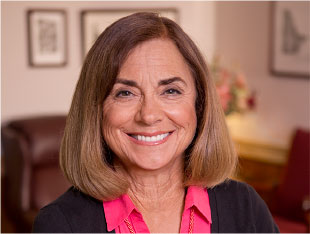 | ABOUT |
Sheryl is a life-long resident of Spokane. She has served as a board member for Habitat for Humanity – Spokane and as its president. From 1995 to 2008, Sheryl was a member of the Law Clerk Committee of the Washington State Bar Association, also serving as its chair for two years. She is a member and past president of Washington Women Lawyers – Spokane. Sheryl has served as a pro tem judge in both District and Superior Courts of Spokane County. She was a board member on the Eastern Washington University Foundation for six years.
READ MORE
| PRACTICE AREAS |
Commercial collections
Corporate organization
Estate planning
Probate
Secured collections

SHERYL@SPOKELAW.COM
STEPHEN D. PHILLABAUM
Retired
| ABOUT |
After practicing for 34 years, Mr. Phillabaum recently retired, but continues to be available for consultation with clients and members of the firm. He spends his free time traveling, skiing, flying and building airplanes, mountain biking, and wakeboarding. He splits his time between Spokane and Arizona.
BRIAN SHELDON
Retired
| ABOUT |
Following many years of dedicated service to Phillabaum, Ledlin, Matthews & Sheldon, both Brian Sheldon and his wife, Shannan, have retired from the firm. They are currently enjoying every moment of their retirement fishing, boating, golfing, playing in the sun, and eating tacos in Mexico!